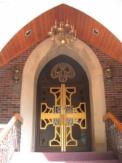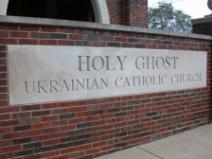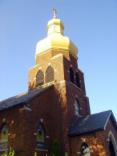 HOLY GHOST UKRAINIAN CATHOLIC CHURCH
315 Fourth Street
West Easton, Pennsylvania 18042-6113

RECTORY
Phone: 610-252-4266
Fax: 610-252-8533
Rev. Dan's email: Dan.Troyan@yahoo.com
Rev. Dan's cell phone: 717-554-2994

WEB SITE
We welcome the submission of digital pictures of our parish members and their families at church events. Please submit pictures to the following address for inclusion into the website:
E-Mail: webmaster@holyghost-ukrainian-catholic.org

BULLETIN
If you have any events, announcements or would like to add someone to our list of shut-ins or prayer requests, please use the rectory fax number (above) or e-mail Fr. Dan. It is requested that all information be submitted by Monday to ensure its inclusion in the following week's bulletin. Thank you!